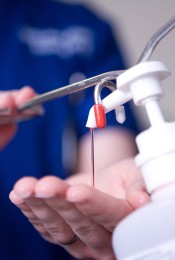 C.diff and MRSA figures for all hospitals across the country are published online by NHS Choices.
It is part of Government plans to improve transparency and accountability in hospitals. The weekly reporting schedule for MRSA bacteraemia and C.diff includes counts of cases by hospital (and not acute/PCT-level reporting).
Data for The Dudley Group and all other hospitals is available on the NHS Choices website.