Top dog at NHS staff awards!
A Pets as Therapy dog and her owner were among the winners at a glittering awards evening for healthcare staff and volunteers.
The Dudley Group NHS Foundation Trust held its annual awards, Committed to Excellence, at The Copthorne Hotel on Friday 5th July. Springer spaniel Molly and her owner Geoff Ashton picked up the Patient Choice award.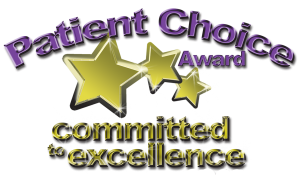 Molly and Geoff are regular visitors to Russells Hall Hospital, helping patients forget their pain and discomfort. One person who nominated them described Molly as 'a bouncing ray of sunshine'.
Other winners included the Trust's new cardiac assessment unit, which picked up the Team Excellence trophy, and the specialist palliative care team, who won the Medical Director Award.
Outstanding Achievement awards went to the acute medical unit (AMU) for team with Nick Parry, consultant anaesthetist, picking up the individual award.
The learning disabilities liaison team, who were also winners at the 2018 Nursing Times Awards, were presented with the Chief Nurse Award.
Another very popular winner was volunteer Avtar Bansal, described in his nomination as a true gentleman known for his lovely smile. He won the The Steve Ford Volunteer Award, newly renamed in memory of the long-serving volunteer who died last year.
The Trust's chief executive, Diane Wake, said: "Committed to Excellence is always a highlight of the year and a chance for us to celebrate the hard work and dedication of our staff – and volunteers.
"It is always difficult to single out teams and individuals because we have so many wonderful nominations which reflect the breadth of great work in the Trust, so very many congratulations to all our winners."
In all 21 trophies were presented at the ceremony, which was hosted by BBC news presenter Nick Owen, and attended by MP Mike Wood and the Mayor of Dudley, Councillor David Stanley, and his consort, Councillor Anne Millward.
A raffle raised £800 while an auction brought in another £600 for the Trust's charity.
Thanks go to the main event sponsors Interserve.
Photographs of the winners can be viewed at www.dgft.nhs.uk
Committed to Excellence 2019 winners!
Unsung Hero – Non-clinical winner!
Gillian Jones, Food Ward Operative, Interserve

Healthcare Hero Team Award winners!
GI Unit

Clinical Support Services Award winner!
Tracy Beese, Macmillan Lead Cancer Nurse

Excellence in Patient Care winner!
Michelle Jinks, Lead Nurse, Surgery at Corbett

Chief Nurse Award winner!
Learning Disability Liaison Team

Steve Ford Volunteer Award winner!
Avtar Bansal, Health Records and
Enquiry Desk Volunteer

Improvement Practice Award winner!
Pre-op Assessment Team


Medicine & Integrated Care Award winner!
Vera Patrícia Lourenço Ganhão, Staff Nurse, C7

Healthcare Hero Individual Award winner!
Melvin Wilson, Support Worker,
C3 Acute Confusion Team

Chief Operating Officer Award winners!
Matrons Team

Patient Choice Award winners!
Molly and Geoff – Pets as Therapy

Corporate Services Award winner!
Frankii Tibbetts, HR Project Coordinator

Outstanding Achievement Award – Individual winner!
Nick Parry, Consultant Anaesthetist

Team Excellence winners!
Cardiac Assessment Unit


Unsung Hero – Clinical winner!
Emma Paul, Specialist Midwife, Long-term Conditions


Medical Director Award winners!
Jo Bowen and the Specialist Palliative Care Team

Surgery, Women & Children Award winner!
Nicollet Clark, Lead Nurse, B5

Chairman Award winner!
Nicky Calthorpe, Consultant Anaesthetist,
Patient Safety Lead

Chief Executive Award winners!
Atiq Rehman and the
Medical Training Initiative Team

Chief Executive Special Commendation Award winner!
Emma Warriner, clinical nurse specialist,
breast care

 

Outstanding Achievement Award – Team winners!
Acute Medical Unit