Dudley Group NHS Charity Events
We have many events and campaigns running throughout the year.  It's never been easier, or more fun, to support our charity and we have prepared a host of events to suit everyone!
By attending our events or taking part in our campaigns you will be helping to make the lives of our patients more comfortable. Enhancing a person's visit to us can make all the difference to their well-being, improving recovery and overall experience.
---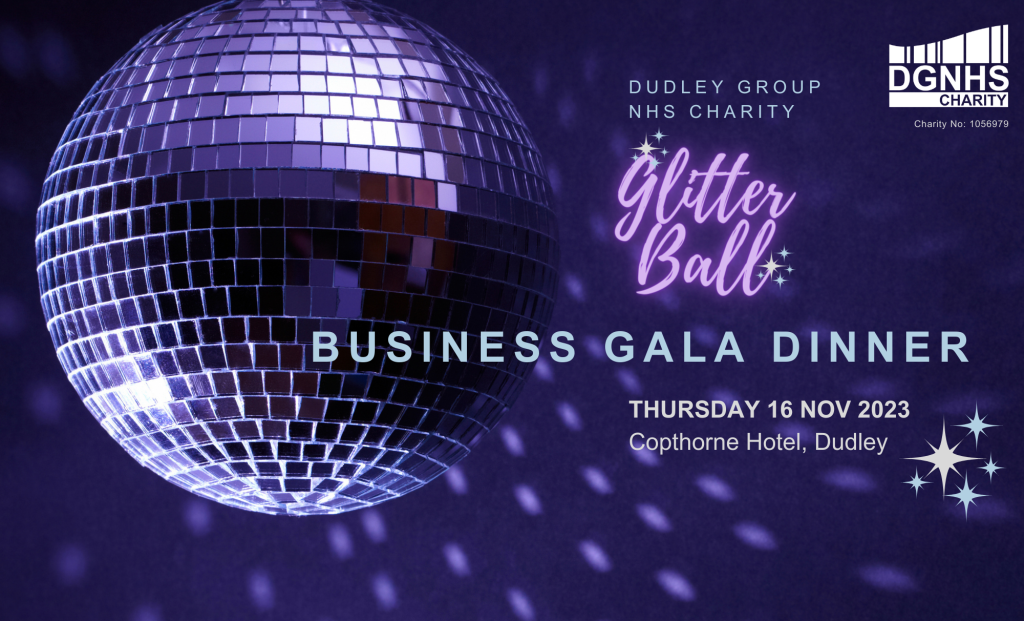 BUSINESS GALA DINNER
Thursday 16 November 2023 – Copthorne Hotel
Be a part of our spectacular Business Gala Dinner and book your table now by emailing dgft.fundraising@nhs.net. We have two exciting table packages to choose from, with prices starting at £1,200 for a table of 10.  We're putting on a fantastic evening to celebrate the 75th anniversary of the NHS and the money raised will go towards making a difference to the experience of our patients and improving the wellbeing of our NHS colleagues.
Please click here for more information: Glitter Ball Gala Dinner Table Packages