Dudley Group NHS Charity Events
We have many events and campaigns running throughout the year.  It's never been easier, or more fun, to support our charity and we have prepared a host of events to suit everyone!
By attending our events or taking part in our campaigns you will be helping to make the lives of our patients more comfortable. Enhancing a person's visit to us can make all the difference to their well-being, improving recovery and overall experience.
---
5k Superhero Fun Run!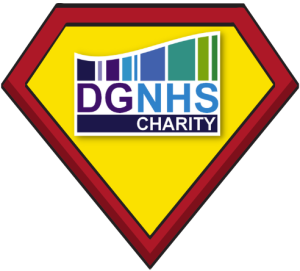 Join us this summer on
2nd October at 11am
to celebrate all the hard work of our superhero colleagues across The Dudley Group NHS Foundation Trust by taking part in our 5k Superhero Fun Run!​ Everyone who takes part on this day will also be running alongside our Team Dudley Virtual Marathon runners who will be joining us at the start line!
The location of the run will be Himley Hall & Park where the route will take you through the grounds so that you can enjoy the beautiful scenery while raising money for our Trust's charity. All proceeds from the event will go to our Thank You Appeal which supports the physical and emotional wellbeing of our staff and patients following the difficult few years we have faced due to the COVID-19 pandemic however, if you would instead like to raise money for ward or department of your choice you are more than welcome to do so.
We welcome people of all abilities
to join us as you are free to either run or walk the event. This event is open to public and staff. We kindly ask that all participants try and raise a minimum suggested sponsorship amount of £20. If you would like more information regarding the event, please get in touch at
dgft.fundraising@nhs.net​
Thank you so much for all your support and we hope to see some amazing superhero costumes on 2nd October!
Waldrons Solicitors Will Fortnight 5th – 16th of September 2022.
Every year, Waldrons show their support by hosting a Charity Will Fortnight. During these two weeks, Waldrons write Wills for their Clients free of charge who in turn, donate to the Dudley Group NHS Charity.
Waldrons have been a phenomenal support over the years, raising just under £40,000, which is incredible. The money has been put to good use helping to improve the hospital environment for our patients, purchasing of specialist equipment for our patients in need of specialist care that NHS funds cannot provide and initiatives that improve our staff's health and wellbeing.
Appointments are now being made with Waldrons Solicitors for this year's Will Fortnight 5th – 16th of September 2022.
It costs just £80 to have your Will prepared by Waldrons Solicitors (£150 for a couples will) if booked via Will Fortnight. This campaign has been fully booked for the last few years, so we strongly advise booking early.
Appointments can be held online (via MS Teams), over the telephone or in person.
Several face-to-face appointments can be made at the Dudley, Kingswinford, or Merry Hill Branches.
Donation will be taken on the day of the appointment in cash, cheque or by card.
The charity and Waldrons have created this video to highlight the benefits of making a will.
Click here – for more information on the will fortnight booklet.
To book an appointment call 01384 811811 or visit www.waldrons.co.uk. Appointments will be limited so be advised to book early.
London Marathon
We have a full #TeamDudley this year ready to run the London Marathon! You can offer your support by donating to their fundraising pages by clicking on the links below:
Glitter Ball 2022
The Glitter ball is our NHS celebration and local business networking event which we ran for the first-time last year. It was a huge success and raised more than £10,000 from the sponsorship, table packages, raffle, and auction. This year the event will take place at The Copthorne Hotel in Brierley Hill on the 24th November 2022 and the money raised will go towards our Thank You Appeal. The appeal will help support our NHS heroes and make a real difference to all who use our services, offering them the best experience possible. You have the option of taking one of our key sponsorship packages or purchasing a full or half a table at the event or even an individual ticket – for more information please see our brochure.