Your stories and pictures
Billy Spakemon and the Busketeers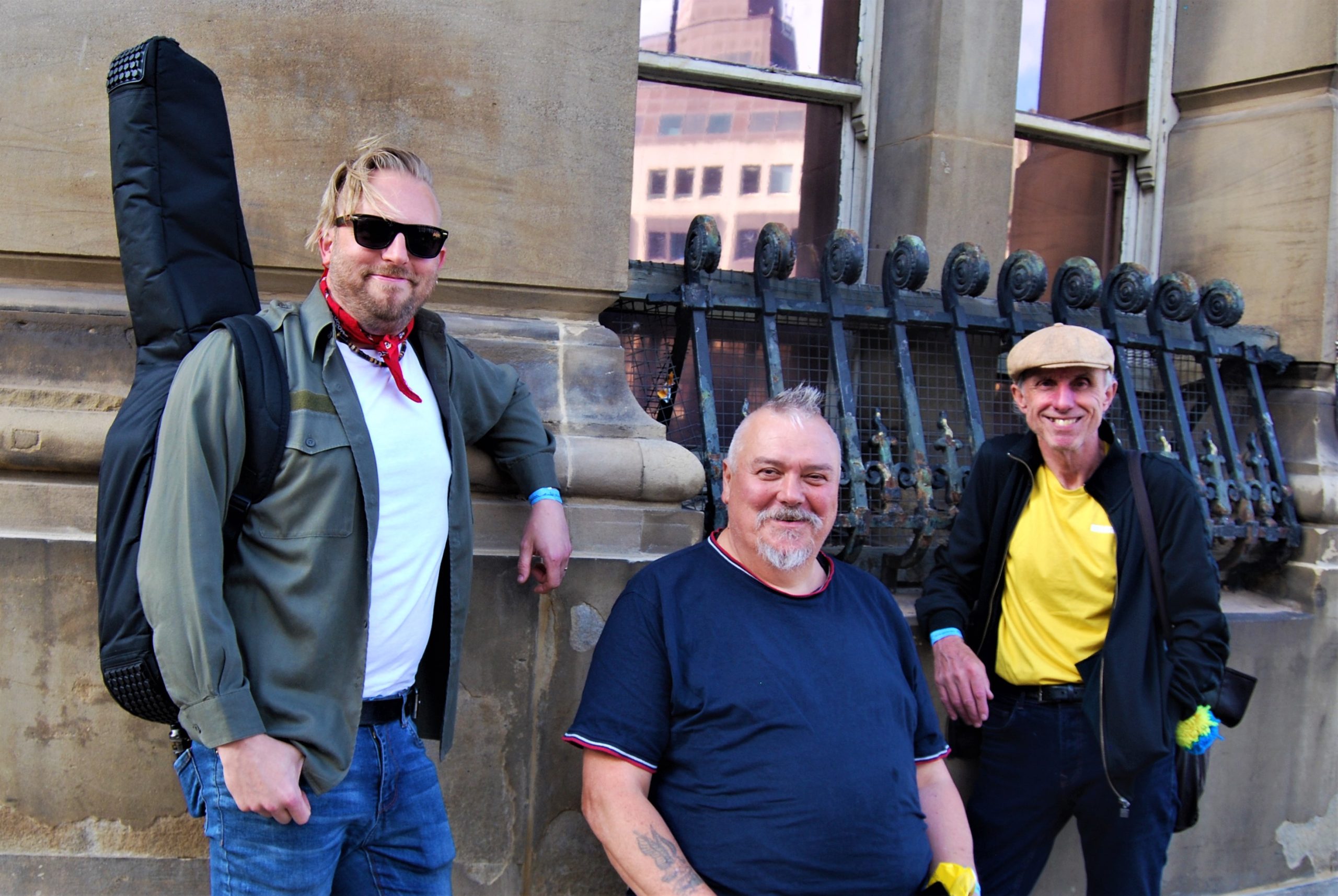 Billy Spakemon and his fellow buskers will be busking for charity again  throughout 2023 with a focus on raising money for our emergency department. Billy busks all around the the Black Country area raising money for our charity, spreading awareness of our cause and supporting our hard working staff. In 2022 they excelled their previous fundraising efforts by raising an amazing £18,000 for our Neonatal and Children's Department.
A new premature sized simulation doll and controller were purchased with the funds.  The doll has many functions including a heartbeat, breathing sounds and even crying.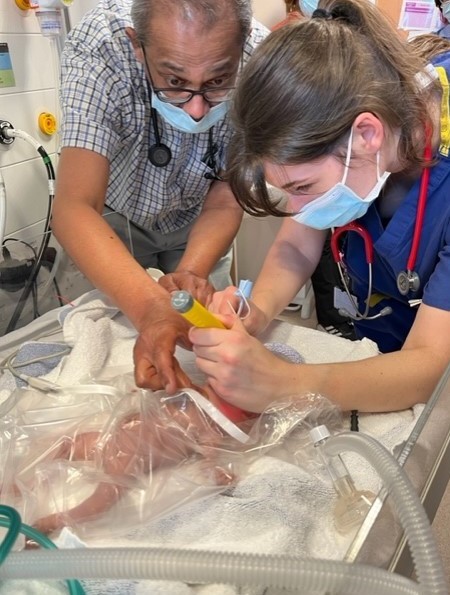 The doll is valuable for simulation training and is being used for regular sessions to aid teaching doctors and nurses on the neonatal unit. All team members from the unit are extremely grateful for Billy and his supporters continuous fundraising efforts.
In memory of James Turley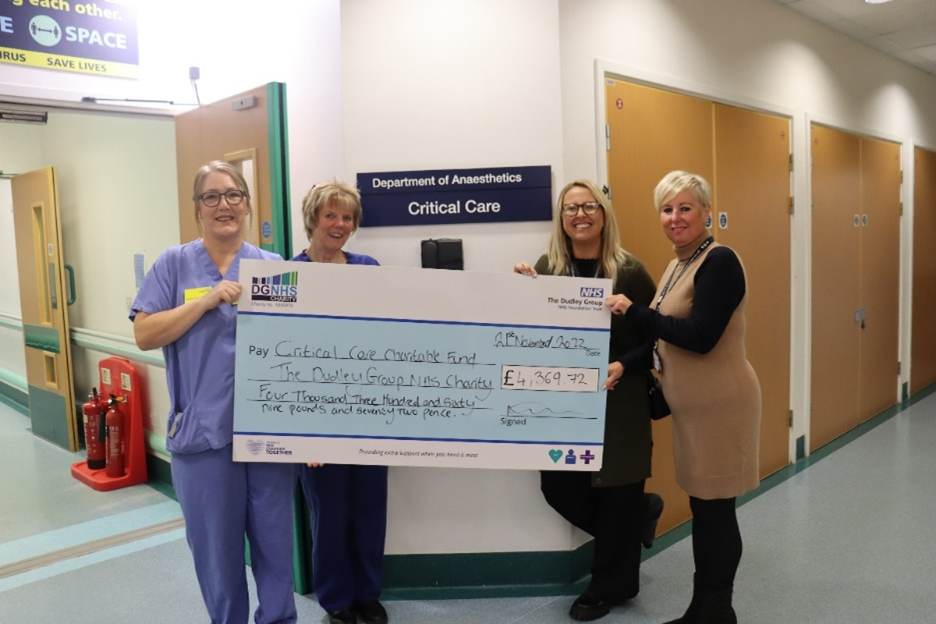 Due to a rare condition James Turley aged sixteen from Dudley sadly passed away on the 11th of November 2021 in the Critical Care Unit of Russells Hall Hospital which is part of the Dudley Group NHS Foundation Trust.
In memory of James his parents, family, friends, and his mother's work colleagues from the pharmacy department at Russells Hall Hospital decided to set up a fundraising page to raise funds for the Critical Care charitable fund which is part of the Dudley Group NHS Charity.
Laura Holdsworth from the Trusts Pharmacy department said, 'I wanted to support my friends and their family in a time of difficulty and sadness by doing something positive that would remind everyone of James's legacy'.
Over the course of 2022 the fundraising page raised an amazing £4,369 which will be used by the unit to refurbish their relative's room.
Laura visited the Critical Care Unit on behalf of James's parents and kind donors to present a cheque of the funds raised.
Sue and Will's Dock 2 Dock challenge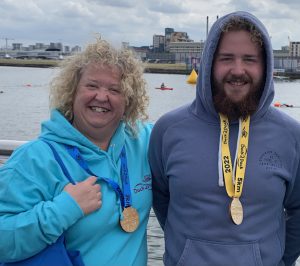 Sue and Will are raising money in memory of Sue's brother, Paul. Paul was cared for by the staff in our Critical Care Unit. Sue said that "the doctors and nurses on the ICU were amazing with the way they cared for Paul and all of the family" so they are using this opportunity to give something back to the unit in Paul's memory. Sue and Will took on the open water Dock 2 Dock swim at London's Royal Dock on 3rd September where Sue swan 3k and Will swam 5k. To support Sue and Will's fundraising, you can donate to their fundraising page by clicking here​.
Second Chance
Local singer-songwriter duo Mike Hands and Lesley Clayton, also known as Second Chance, released their debut album, Did you think of me?, on 29th August 2022 as a way to support our Georgina Cancer unit. All profits from the sales of the CD up to the end of 2023 will all go towards the Georgina unit.
For information on how to purchase the CD, click here.
For more information on Second Chance, click here.
Tom Stanton

Tom has been busking in aid of our charity for many years, in the past raising money for our Diabetes Unit and our Georgina Unit. This year, Tom is continuing to raise money for the Georgina unit by busking and performing in the Dudley and Halesowen area. To support Tom, you can donate to his fundraising page by clicking here.​
Alison Baldwin and Doreen Pike

Alison Baldwin and Doreen Pike of the Sedley and Wombourne Inner Wheel hosted a pie and quiz night fundraiser to raise money for the St Agatha Trust which is part of our Breast Cancer Unit at Russells Hall after one of their members was diagnosed. Following excellent care and swift treatment, they wanted to give back to the unit that had taken care of one of their members. They managed to raise an amazing £675 for the unit and are hoping to host another pie and quiz night soon.