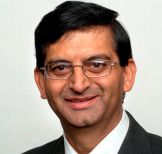 Consultant 01384 456111 (ext. 3484)
Further information
Mr Qadri has been working as consultant in Trauma and Orthopaedics at the Trust since May 2001.
Mr Qadri completed his basic surgical training in Ireland and gained his FRCS in 1993 before working as Registrar for one year in Ireland.  Mr Qadri came to the UK in 1995 and started his speciality training in Manchester on the North West Orthopaedic training scheme.
In 2000, Mr Qadri gained his exit examination FRCS (Tr & Orth). His practice involved dealing with Adult and Paediatric trauma. On the elective side, Mr Qadri has a special interest in Hip and Knee Replacement surgery, Knee arthroscopic surgery and Foot and Ankle surgery
Mr Qadri has got very good long term results of his Hip and Knee replacements and those are available to be viewed on the National Joint Registry of England.
Medical Secretary, Alex Mason – 01384 456111 – Ext 3484