Black History Month has been celebrated widely for many years within the NHS through honouring the achievements, culture and history of black people. It is an opportunity to reflect on the diverse history of those from African & Caribbean descent, and to celebrate their history.
The 'Proud To Be' campaign is inspired by Black Lives Matter and invites BAME people to share what they are proud to be.
It is important to us that we celebrate our people and those who make a daily impact to the NHS. So, we will be celebrating by sharing stories of some of our BAME staff as well as inspiring historic individuals of the BAME community.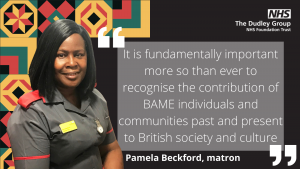 The first staff member taking the spotlight is matron Pamela Beckford. She talks about how she started her career in the NHS and the key influencers in her life. Click here​ to read.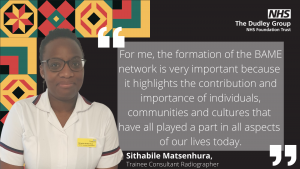 Trainee consultant radiographer, Sithabile Matsenhura, is the second member of staff to share their story with us. She talks about where her training started before joining the NHS and what the BAME network means to her. Click here to read.