The cost of living has become a real issue for many of our staff and we do not yet know the full impact of the prolonged pressures on families and communities. With this in mind and alongside our current staff wellbeing offer we will be delivering the below initiatives as a way to help staff in these difficult times.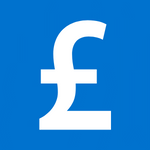 Finance
It is important for our staff to be aware of what financial support is available to allow greater financial wellbeing. We can signpost you to a number of different external initiatives that may be help to help depending on your circumstances. Cost Of Living Advice Leaflet
Wellbeing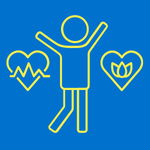 We are offering a range of physical, mental and emotional wellbeing support to staff throughout the winter. 
Click here for more information.
Food and Drink

Lidl: the Lidl Plus app gives shoppers access to weekly discount coupons, exclusive discounts and prizes, including 30% off in store bakery items on Monday to Saturday (excluding bank holidays) from 7pm until closing time.
Asda: offering 10% discount in store for Blue Light card holders. The Asda Rewards app also enables customers to build up a 'cashpot' to spend in Asda stores or online.
Morrisons: the My Morrisons app provides personalised offers on items you buy frequently. NHS colleagues can also join the NHS Club via the app for access to exclusive offers.
Sainsbury's: the Nectar scheme enables shoppers to earn one Nectar point for every £1 qualifying spend in store, online or on fuel.
Tesco: Tesco Clubcard members can collect one point for every £1 spent in store and online, and one point for every £2 spent on fuel.
Waitrose: the My Waitrose scheme provides members with freebies and personalised offers.
Pets at Home – 10% off NHS staff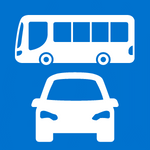 Transport
Getting to and from work can be expensive. We can signpost you to the support to make this more affordable.
See below for links to what is available to you.

Help for Households: find out what help is available for transport costs.
More than 130 bus operators across England have signed up to cap single bus fares at £2 from 1 January to 31 March 2023, thanks to £60 million in government funding. The cap could save people almost a third of the average bus fare outside London (£2.80), while in some rural areas bus tickets can reach over £5 for a single journey. £2 bus fare cap – GOV.UK (www.gov.uk)
NHS Fleet Solutions: offer a salary sacrifice lease car scheme.
Esso Fuel Card: access to discounted fuel at over 1,200 Esso fuel stations across the UK.
National Express West Midlands: 10% discount for all NHS in the West Midlands on NX public transport
Petrol Price Comparison:
Confused.com petrol prices finder
GoCompare petrol and diesel prices finder
Travel Tips
RAC: 30 Quick Money-Saving Tips
Money Saving Expert: Cheap MOTs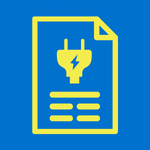 Energy Bills
One of the biggest challenges for our staff are their rising energy bills.
We can signpost to essential support to help save money:
Warm welcome hubs: Dudley Council for Voluntary Service (DCVS) are working in partnership with venues across the borough. With support from the council, they have launched Warm Welcomes. This brings together a network of 50 warm spaces where you can come this winter to keep down energy costs at home. Click here to find a local venue
Get help with the cost of living from your local council – GOV.UK (www.gov.uk)

Help for Households: find out what help is available for your energy bills.
Find Ways to Save Energy in Your Home: recommendations for home improvements that could make your property cheaper to heat and keep warm.
Utility Warehouse: bundle together your energy, broadband, mobile and insurance into one bill, saving you time and money to spend on the things that really matter.
Advice and guidance
Citizens Advice: their website has a page dedicated to getting help with bills, with specific pages for energy bills and water bills.
Money Saving Expert: the website has a guide on what to do if you're struggling to pay your energy bills.
Energy Saving Trust: provides energy advice for your home which could help you lower your bills.
Ask Bill: the website has pages dedicated to support with water and energy.