Access wellbeing support now
Mental Health
Looking after your mental health and wellbeing is a priority for all of us and practising self-care is a key contributor to achieving this. It is important to acknowledge how we are feeling, be kind to ourselves and just as you would with your physical health, take a break if you need it, and seek support where necessary.
Professional support is available to all staff and there are a variety of offers available.
We actively encourage you to engage with the various support services, remembering that "it's okay not to be okay."
How do I access help in a crisis?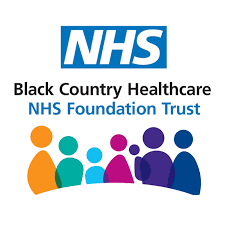 If you feel you are not able to cope, or stay in control of your situation, please remember immediate support is available from the providers below. However, if you are
Black Country Healthcare NHS Foundation Trust 24/7 Helpline – call 0800 008 6516 or text message 07860 025 281​

Access to a mental health support phone line operating 24 hours a day, 7 days a week, to Black Country residents of all ages. If you are experiencing increased distress or anxiety, please contact Crisis Line and speak to one of the specialist mental health professionals, this service is available to Black Country residents of all ages.​
For alternative support you can call:
In an emergency:
Call 999 or go to A&E now if:
There is a risk to life – for example, have you seriously injured yourself or taken an overdose?
You do not feel you can keep yourself or someone else safe.
Remember, a mental health emergency should be taken as seriously as a physical one. You will not be wasting anyone's time.
Sanctuary Hubs
If you feel like you need to access face to face support out of usual mental health service hours then you can visit the Sanctuary Hubs, available within each of the boroughs of the Black Country.
Monday – Friday, 6 – 11pm; and Saturday and Sunday 12noon – 11pm
No referral is required. You must be aged 18+ and live in or be registered with a GP in Dudley, Sandwell, Walsall or Wolverhampton.
The Sanctuary Hubs can provide emotional support to those in distress, in need of reassurance or at times when people need to be listened to most.
Suicide prevention and support
Grassroots is a charity who aim to prevent suicide through open and direct conversations.  Their free app is an easily accessible suicide prevention resource, packed full of useful information to help colleagues stay safe. Colleagues can use it if they are having thoughts of suicide or if you are concerned about someone else who may be considering suicide.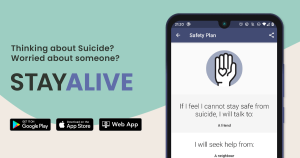 For further mental health support, click here.