BHSF Employee Assistance Programme – Wellbeing and counselling support available
BHSF EAP service provides friendly, accessible and trained listeners to offer 1-1 and tailored support 24 hours a day. You can contact BHSF EAP by telephone – 0800 015 7284.
This service is ideal for staff to de-brief at the end of each shift or to talk through any worries, feelings and areas you need support with.  They also provide: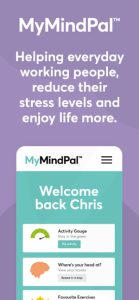 24/7 – Confidential counselling service and advice line – Call our fully trained counsellors and support specialists to discuss any emotional, personal or work-related issues.
24/7 telephone access to free legal help, advice and support from Irwin Mitchell – one of the UK's largest law firms. Their expert team can handle all types of enquiries such as consumer and neighbour disputes, property enquiries, personal injury and employment queries.
Financial support – If money pressures are getting to you, Auriga are expert providers of welfare and debt advice. They have a wide range of services available to you, including one to one casework, tribunal support and representation, access to grant aid and much more.
Access to MyMindPal which is a mental fitness app that helps keep your mind in tip-top shape and take the edge off life's challenges – to access download MyMindPal via your app store and register using the FREE BHSF code BHEA2SFP (available on IOS and Android)
Access to online workbooks and audiobooks including, anxiety, alcohol, post traumatic stress, panic, eating disorders amongst a variety of additional topics.
REMPLOY – Dedicated mental health support in the workplace 
Remploy is a confidential service funded by the Department for Work and Pensions and is available at no charge to any employees with depression, anxiety, stress or other mental health issues

affecting your work. For further information, please see their website: www.remploy.co.uk/mentalhealth.
You can contact Remploy by:
Phone: 03004568114
Email: a2wmhss@remploy.co.uk
​Black Country and West Birmingham Mental Health & Wellbeing Hub​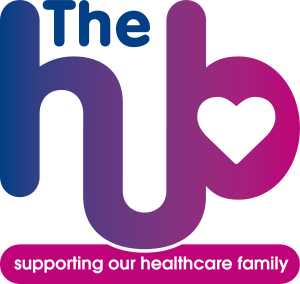 The staff mental health and wellbeing hubs have been set up to provide health and social care colleagues rapid access to assessment and local evidence-based mental health services and support where needed. The hub offer is confidential and free of charge for all health and social care staff. The hubs can offer you a clinical assessment and referral to local services enabling access to support where needed, such as talking therapy or counselling. It is separate and confidential from your organisation.
You can self-refer or refer a colleague (with their consent) via:
Email: bchft.hub@nhs.net
Phone: 0121 8031444
Self-referral form https://www.blackcountryhealthcare.nhs.uk/our-services/hub
Website: www.blackcountryhealthcare.nhs.uk/our-services/hub​​
Emotional Line – Emotional support phone line ​​
Access to emotional support to callers in distress, in need of reassurance or at times where you need to feel listened to. This service is available 365 days a year and no referral is required. You must be registered with a GP in Dudley, Sandwell, Walsall or Wolverhampton.
Please call 0808 802 2288 (Monday-Friday 6pm-1am, Saturday-Sunday 2pm -1pm)
Practitioner Health – support for doctors
Wellbeing support for mental health and addiction problems can be accessed through NHS Practitioner Health.  To sign up, please contact 0300 0303 300 or email: prac.health@nhs.net 
Or visit: practitionerhealth.nhs.uk
For the out-of-hours crisis text service, please Text NHSPH to 85258.
Hub of Hope
The Hub of Hope is the UK's leading mental health support database. It is provided by national mental health charity, Chasing the Stigma, and brings local, national, peer, community, charity, private and NHS mental health support and services together in one place for the first time. The services and support listed on the Hub of Hope are not only for when things become unbearable – a crisis point. They are also for those times when we notice we are starting to struggle, or when we need extra support as we start to emerge from a particularly difficult time.
Visit: hubofhope.co.uk