Your stories and pictures
Sue and Will's Dock 2 Dock challenge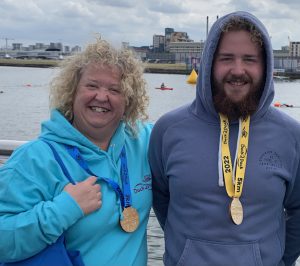 Sue and Will are raising money in memory of Sue's brother, Paul. Paul was cared for by the staff in our Critical Care Unit. Sue said that "the doctors and nurses on the ICU were amazing with the way they cared for Paul and all of the family" so they are using this opportunity to give something back to the unit in Paul's memory. Sue and Will took on the open water Dock 2 Dock swim at London's Royal Dock on 3rd September where Sue swan 3k and Will swam 5k. To support Sue and Will's fundraising, you can donate to their fundraising page by clicking here​.
Second Chance
Local singer-songwriter duo Mike Hands and Lesley Clayton, also known as Second Chance, released their debut album, Did you think of me?, on 29th August 2022 as a way to support our Georgina Cancer unit. All profits from the sales of the CD up to the end of 2023 will all go towards the Georgina unit.
For information on how to purchase the CD, click here.
For more information on Second Chance, click here.
Tom Stanton

Tom has been busking in aid of our charity for many years, in the past raising money for our Diabetes Unit and our Georgina Unit. This year, Tom is continuing to raise money for the Georgina unit by busking and performing in the Dudley and Halesowen area. To support Tom, you can donate to his fundraising page by clicking here.​
Alison Baldwin and Doreen Pike

Alison Baldwin and Doreen Pike of the Sedley and Wombourne Inner Wheel hosted a pie and quiz night fundraiser to raise money for the St Agatha Trust which is part of our Breast Cancer Unit at Russells Hall after one of their members was diagnosed. Following excellent care and swift treatment, they wanted to give back to the unit that had taken care of one of their members. They managed to raise an amazing £675 for the unit and are hoping to host another pie and quiz night soon.
Billy Spakemon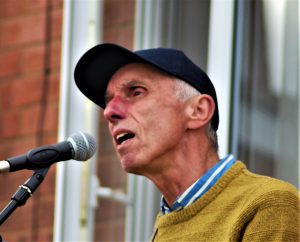 Billy Spakemon has fundraised for our charity for many years, donating the money he has raised from busking to many different departments such as Diabetes Unit, Georgina Unit, breast and prostate cancer care, and this year children's and neonatal services. Billy's aim is to beat his previous year's total of £11,000 which is already on track to do. You can find Billy busking and performing across the Halesowen and Dudley area.
Emma Gathercole-Roberts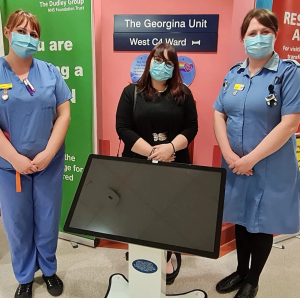 Emma and her father, Peter Gathercole, used to be fundraising duo in their mission to raise money to purchase interactive touch-screen tables to help dementia patients. After Peter unfortunately passed away after losing his battle with cancer, Emma carried on his legacy inspired by her late father's compassion and dedication. Emma was recently successful in raising the funds to purchase a table and is now continuing to fundraise to purchase a second. To raise the money, Emma has been hosting virtual quizzes and raffles which have been very successful in raising funds.