Patient Engagement
Here at The Dudley Group it is important to us to listen to patients' experiences so we can not only try to improve our services but also look at what we need to develop.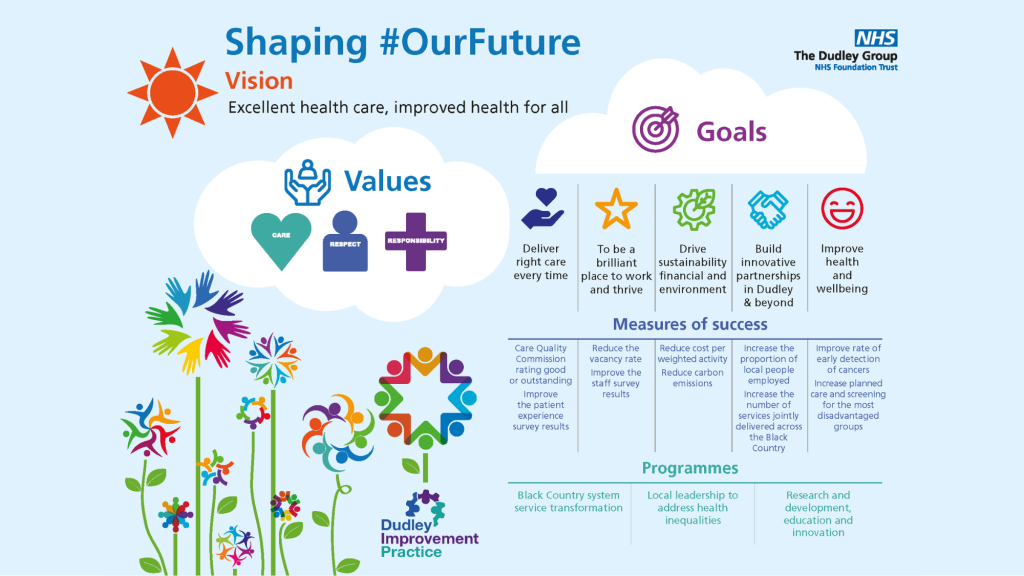 The National Cancer Patient Experience Survey
The National Cancer Patient Experience Survey (NCPES) has been designed to monitor national progress on cancer care. The information collected from the survey will help to drive local quality improvements, assist local commissioning groups and cancer care providers and inform the work of various charities and stakeholder groups supporting cancer patients in the UK.
The NCPES survey for 2020 was cancelled due to the COVID-19 pandemic.
The cancer patient forum
Our cancer patient forums are an opportunity for cancer patients to have a say about their cancer experience. It is an opportunity for cancer management to learn what has gone well and what has not gone so well. The feedback can then be shared with the appropriate teams and departments, and where possible changes made.
Watch this space for the next Cancer patient forum. If you would like to participate,  please contact us via email on: dgft.lwbcteam@nhs.net for more information.
Listening in action (LiA)
Throughout the year, we will hold Listening in Action (LiA) events, inviting staff and patients to meet and share experiences.
It is about delivering quality outcomes through a fundamental shift in the way we work and lead, putting clinicians and staff at the centre of change.
LiA is a way of working that connects all the right people around priority challenges. It is about collaboration around a crystal clear mission, focusing on measurable outcomes, developing great ideas for action, and sharing ownership for making it happen.
It will enable the clinical teams to focus on the areas where they can make the greatest difference in terms of:
Quality and safety
The patient experience
Working together