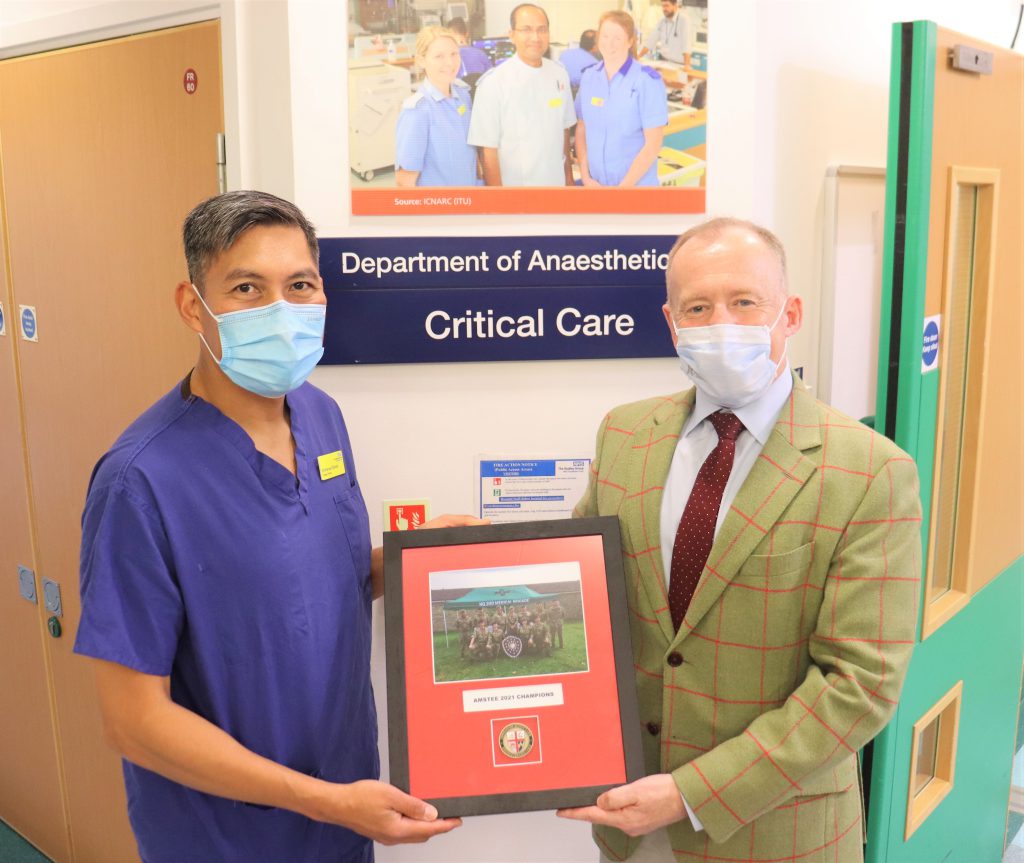 This week one of our critical care charge nurses Emmanuel Ebrada (Manny) was visited by his Commanding Officer (CO) Col. John Bell who presented him with the prestigious CO's coin.
The commanding officer's coin is a medallion that is given by military commanders or other high-ranking officers. It is a reward or award for outstanding service or achievement who perform their duty extremely well.
In October Manny and his team won a tactical competition in the British Army where he was the team's second in command. It was a 3-day competition against other units who had younger, faster and stronger members. His team were all reservists including an anaesthetist, an ED doctor, a radiographer, a pharmacist, nurses and paramedics. Against all odds, Manny helped lead his team to victory.
Manny told us; "I felt honoured and humbled that my CO himself and his staff will personally come to Critical Care to give me this coin. His actions made me feel special, proud and lifted my morale. I hope on the day of his visit, Critical Care staff felt the same as I'm feeling now."
Manny has been with the Trust for 20 years and completed his soldier's training in the British Army Reserve in 2015. He was designated as an ITU nurse and attached to 202 Field Hospital in Birmingham.