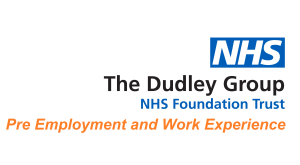 Are you interested in a career in health?
Are you in education and unsure what pathway to take?
Are you currently not in education, employment or training?
Then read on we can help…
---
Here at The Dudley Group we offer different opportunities depending on your age and reason for needed experience. 
Please click on the most relevant page for yourself:
Aged 14-16 –https://www.dgft.nhs.uk/ages-14-16/
Aged 16 and over – https://www.dgft.nhs.uk/aged-16-and-over/
---
Aged 19 and over and currently receiving unemployment benefits?
NHS employability programme is now available to book.
This two-week programme will be held
 Monday to Friday
 9.30am until 3.00pm.
Location: Black County Skills Shop, Merry Hill Centre Brierley Hill, Centre, Brierley Hill DY5 1SW
For more information or to book please contact Black Country Skills Shop on 01384 485875
---
Just in need of some NHS career inspiration?
Did you know that there are 350 different careers in the NHS, probably more than in any other organisation in the world? And you'd be surprised how many of them don't require a degree, aren't directly patient-facing, or aren't clinical or hands-on.
Although everything that everyone does is for patients, their families, carers and the public, we can all contribute in different ways. We can all make a difference and help others.
Please click here for the full range of careers.

Careers within the NHS:
Step Into The NHS :: Real-life stories – Real life stories of from a range of professionals working within the NHS including further NHS career information and recourses.
Careers in health informatics booklet – Health informatics is an umbrella term referring to staff in the NHS who collate, manage, interpret and present patient and healthcare information. They may also manage the computer, phones and other communications systems. Click here to meet Tom and hear about his experience
Careers in medicine booklet – There are many different 'specialties', ranging from psychiatry, surgery, anaesthesia and pathology, through to radiology, general practice, obstetrics and gynaecology. Click here to find out what working in Emergency medicine is like.
Midwives work as part of a multidisciplinary healthcare team that includes hospital doctors such as obstetricians, GPs, other midwives, health visitors, neonatal nurses and support staff. However, midwives also work independently. Click here to find out the different pathways of Midwifery.
A career in nursing offers employability, flexibility and purpose and nurses work with people of all ages and backgrounds in a variety of settings, such as patients' homes, communities and hospitals. Click here to see what it is like working as a oncology adult nurse.
Pharmacy staff play a vital part in patient care and recovery as well as public health, by using their expert knowledge of medicines and their uses. They work with colleagues in the wider healthcare team such as doctors, nurses and allied health professionals. Click here to meet Jacques who is competing an administration apprenticeship within Pharmacy.
Careers in the allied health professions booklet
Allied health professionals (AHPs) provide treatment and help rehabilitate adults and children who are ill, have disabilities or special needs, to live life as fully as possible. They work across a wide range of different settings including the community, people's homes and schools, as well as hospitals. They often work in the independent sector and for charities.  Here is a range of departments within AHP:
Careers in the wider healthcare team booklet
There are lots of different roles in the wider healthcare team, including administration, clinical support staff, corporate services, domestic services, estates services and support services. So you'll find lots of opportunities whether you want to work directly with patients or would rather provide support behind the scenes.
---
Virtual work experience resources
offers a careers planner questionnaire and a jobs match service to inspire students
info on virtual work experience opportunities and lists some of the companies able to provide it
guide for students on the dos and don'ts of the application processes
an alternative to work experience for aspiring medics aged 16 and over, who are living in the UK
a free interactive video platform providing insights into the role of a GP and the wider primary care team
For students that are interested in medicine or dentistry
Medic Mentors offer virtual work experience, which is a 30 hour commitment from a pupil over 6 months. Pupils recieve a certificate and they have a journal to complete for reflection, it covers 3 patient journeys: geriatric/adult and paediatric. Medic Mentor offers comprehensive support for pupils wanting to get into Medicine and Dentistry, including recommended reading lists.
This is an animated video by Health Education England, showing the various NHS Teams that are involved in Danny's care after he sustains an injury.
softer skills employers are looking for
interactive tools, films and activities available for age 14+
Spin the Wheel to identify your strengths and reflect not only your skills, but your interests and personality traits, and how to develop them further to support your future
watch a virtual work experience opportunity (Freeformers)
a charity which aims to give state school students the same access to top jobs and networks as those from fee-paying schools, despite the lockdown
offers a virtual work experience programme
an open-access platform designed to unlock exciting careers for students
Virtual Work Experience Programs built and endorsed by leading companies
a series of resources and tasks designed to simulate the real-world experience of starting a career
a live online channel creating real-life encounters with the world of work to inspire young people about their futures
won Careers Provider of the Year at the annual Careers Excellence Awards
some great videos of Health services, construction and piloting
a virtual experience designed to equip students with all the soft skills they need to slot into the workplace
broken down into 3 different modules – Wellbeing and Resilience Under Lockdown, Virtual First Impressions and Remote Networking
help to plan your career, get a job and succeed at work with free and interactive training
uses the power of personal stories to inform and inspire young people's career choices.
features over 1000 videos of real people talking about their careers
careers information and tools for 11 to 19 year olds, all in one place
take a virtual tour around BT, Ipswich Building Society, Ipswich Town Football Club, Moragn Sindall Construction, Suffolk County Council to get an idea of what it's like to work in these industries
a careers podcast for teachers and young people's influencers with a spotlight on STEM careers in the UK
each episode showcases real people that work in STEM and also volunteer in schools to inspire and inform young people
careers advice and support for young people
---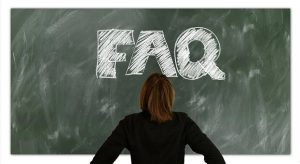 If you have any questions for our staff regarding what it is like working within The Dudley Group or questions for specific departments, please email your questions to dgft.work.experience@nhs.net
---
For more videos and useful information on careers within the NHS, please see below links:
---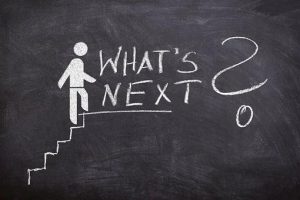 Next Steps
Please click here for information on Apprenticeships available within The Dudley Group NHS Foundation Trust.