Board of Directors
Dame Yve Helen Buckland (DBE) – chairperson
Dame Yve Buckland was appointed as Pro-Chancellor of Aston University in June 2017.
Yve Buckland started her professional life as an archivist, having completed a history degree and archives training at Leeds and Liverpool Universities.
She went on to have series of managerial roles in local government, working for Cheshire and Birmingham councils, and then in the early nineties she was appointed by Nottingham City Council as their City Secretary the first female Chief Officer in the Council since its establishment in the 1980s.
By 2000 she has achieved her first national role. Yve was appointment by the Government to set up the Health Development Agency, a body which put together the evidence-base for tackling key public health problems such as childhood obesity and smoking-related diseases. She was awarded a DBE by the Queen for her work in this area.
Yve went on to become the Chairman of the NHS Institute for Innovation and Improvement based at Warwick University, a post she held from 2005 to 2010 and also, between 2005 and 2015, was the Chairman of the Consumer Council for water.
She is currently the Chairman of the Royal Orthopaedic Hospital in Birmingham, a specialist elective hospital providing healthcare for all types of muscular skeletal disease across the UK.
Yve is also the Chair of Trustees of act for cancer, actively established to further the treatment of cancer established by the family and friends of Baroness Tessa Jowell after her death in 2018.
She has two daughters and is married to Steve Freer.
---
Diane Wake – Chief executive
A registered nurse by background, Diane joined The Dudley Group NHS Foundation Trust in April 2017 from Barnsley Hospital NHS Foundation Trust where she was chief executive from 2013.
Diane has extensive experience in both clinical and leadership roles. She trained as a nurse between 1984-1987 and has a comprehensive background in nursing occupying senior nurse leadership positions in surgical specialties of urology, colorectal, vascular and breast.
She became a general manager and from this joined Mid Yorkshire Hospitals as a deputy chief nurse. She then joined the Royal Liverpool University Hospitals as chief nurse and chief operating officer from 2007-2013. She was interim CEO in 2012-13.
Diane was then appointed chief executive of Barnsley Hospital Foundation Trust and was chair of the Northern Burn Care Network.
She has a passion for patient safety and high quality care and has knowledge and expertise in implementing robust governance processes.
---
Adam Thomas – Chief information officer
Adam re-joined the Trust in 2009 and brings more than 15 years of NHS experience in clinical and senior management positions to his executive role. A graduate of Aston University, Adam qualified as a pharmacist and proceeded to undertake post-graduate qualifications in clinical pharmacy and independent prescribing, sustaining a clinical commitment in medical oncology at The Dudley Group since 2010. After leading a number of healthcare IT projects, he took a career move to IT in 2016 where, as part of the senior leadership team, he has delivered a programme of digital transformation and enhancement including the Trust's strategic electronic patient record (EPR), Sunrise.
Adam takes responsibility for the commercial IT function that generates revenue for re-investment in the Trust. As a strong advocate for connected care systems, over the past two years, Adam has led on the delivery of population health management solutions for the Dudley healthcare economy, linking the hospital with GPs across the borough. Established as a digital leader within the region, from prior roles as Digital Strategy Director and Deputy CIO, he continues to support MCP and STP digital strategic agendas.
---
Lowell Williams – Associate non-executive director
Lowell has been the chief executive officer of Dudley College of Technology since 2008 and led the college to an OFSTED Outstanding rating in the 2017 inspection. In January 2018, he was named as one of seven appointments to the government's advisory group, the National Leaders of Further Education, which is made up of principals from colleges who have been rated good or outstanding. Lowell led the creation of Dudley's Academies Trust.
---
James Fleet – Chief people officer
James Fleet has joined the Trust as interim director of strategy and transformation. He has over 20 years' experience in designing, delivering and leading major healthcare improvement. This has included work on transformation strategies and interventions for a wide range of NHS organisations and systems across the UK. James is an experienced healthcare director, having held leadership roles within the NHS before becoming director for a major healthcare advisory service. Most recently James co-founded Four Eyes Insight Ltd, where he was the executive lead for their national team of transformation specialists, supporting NHS organisations to optimise clinical and workforce capacity.
James has supported some of the most challenged Trusts to help them achieve recovery and sustainability. He has also advised several of the country's highest performing trusts to accelerate the delivery of major benefits for staff and patients. James has a robust knowledge and experience of the regulatory framework, having worked closely with the regulatory bodies, at national and regional levels.
---
Liz Hughes MBE – Non-executive director with clinical expertise.
Liz is a consultant with more than 30 years' experience. She is deputy medical director for Health Education England and a consultant in chemical pathology and metabolic medicine at Sandwell and West Birmingham Hospitals NHS Trust since April 1990. In 2016, the aviation profession honoured Liz for her contribution towards training doctors in aerospace-related medicine. She was the winner of the 'Improving safety in medicines management' category in the Patient Safety Awards 2013. Liz has extensive clinical practice in metabolic medicine especially in lipid disorders. She has held a number of national roles including chair of Academic Careers and Research Evidence on behalf of Health Education England.
---
Julian Hobbs – Medical director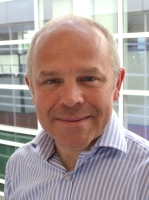 Julian has joined us from Royal Liverpool where he has been deputy medical director and has been since 2013. Julian is also a deputy medical director and leads on Mortality for Cheshire and Merseyside area team at NHS England.
Julian is a consultant cardiologist by background and has worked at Liverpool Heart and Chest Hospital alongside his current roles.  Julian has had extensive experience in medical management roles for several years. He grew up in the Midlands area and is looking forward to returning, and hopes to fit in some running and cycling in Cannock Chase.
Julian said, "I am looking forward to being part of a Trust that is so well known for delivering safe and effective care and I am keen to get out and meet as many staff as possible. I am looking forward to being part of the new Electronic Patient Record project which will make systems more efficient and release more time for patient care."
---
Gary Crowe – Non-executive director
Gary was most recently a university professor of Innovation Leadership at Keele University Management School. He previously held senior commercial positions in strategy, business transformation and risk & financial management as a director and management consultant in the financial services sector.
Gary holds a number of external board appointments, and has served as an independent non-executive director with another NHS trust since 2015. He is a qualified chartered banker and fellow of a number of professional organisations and learned societies.
---
Karen Kelly – Chief operating officer
Karen joined us in January 2018 from Barnsley Hospital NHS Foundation Trust where she held the post of director of operations. A graduate of Keele University, Karen qualified as a nurse in 1993 and worked for more than 20 years at the University Hospital of North Staffordshire. She became part of the Transformation Team tasked with turning around Mid Staffordshire NHS Foundation Trust – becoming Head of Nursing there in 2010. Following this, she held the post of Medical Nurse Director, followed by deputy director of operations at The Royal Liverpool and Broadgreen University Hospital Trust. Karen is passionate about quality of care being delivered that ensures our patients are safe.
---
Catherine Holland – Non-executive director
Catherine is a writer, speaker, coach/mentor and facilitator, developing the practice of senior leaders. A member of the Golden Egg Academy, she is currently writing a children's book.
Catherine is an associate consultant with 'Amara Collaboration', a contributing author to' Street Smart Awareness' and 'Inquiry in Action'; and co-designer and facilitator in transformational leadership development retreats.
A former social worker and trainer and assistant director in social services, Catherine worked for 14 years in the Probation Service, first as a director for corporate services and later as chief executive of Staffordshire and West Midlands Probation Trust, the second largest probation trust in the UK.
Catherine designed and led West Midlands Probation through a successful performance and culture turn-around programme, and project managed the merger with Staffordshire Probation, the new Trust going on to be recognised for excellence and awarded four stars by the British Quality Foundation.
Catherine led SWM Probation Trust through extensive and challenging changes brought about by the Government's Transforming Rehabilitation programme, becoming chief executive of Staffordshire and West Midlands CRC, and later the newly formed Reducing Reoffending Partnership.
---
Liam Nevin – Board secretary
Liam joined as board secretary in August 2019. He has worked in public services for more than 30 years in a variety of roles and has spent the last five years working in further education as company secretary, prior to which he was a director of law for two different local authorities. Liam is a qualified solicitor of 20 years standing with approximately fourteen years spent in senior governance roles. He is also professionally qualified through the Chartered Institute of Housing.
---
Mary Sexton – Chief nurse
Mary joined the Trust as interim chief nurse in January 2019. An experienced corporate lead for quality and governance, she brings with her more than 12 years' experience at executive level. She joins us from North Middlesex University NHS Trust where, as director of nursing and midwifery, she reviewed the complaints and PALS process reducing overdue complaints by 60 per cent. She also provided robust oversight of the nursing taskforce resulting in improved nursing and midwifery spend. Mary, who began her career as a staff nurse at East Surrey Hospital in 1983, has worked in a variety of settings including acute, community and mental health at local and regional level. An honorary professor for the School of Health and Education, she has extensive experience in service transformation and professional standards and acts as a specialist professional advisor with the Care Quality Commission (CQC).
---
Jonathan Hodgkin – Non-executive director
Jonathan is an economist by training and has extensive experience of working at the interface of the public and private sectors as a consultant, regulator and company director in the utilities sector.
He has held many director positions throughout his career. As a business consultant Jonathan has advised governments, regulators and companies around the world on industry restructuring, strategy and regulation.
---
Tom Jackson – Director of finance
Tom is career NHS finance professional with nearly 30 years' service. For the last 11 years he has operated at board level in a range of organisations including community, acute, primary care and commissioning.
A Fellow of the Chartered Institute of Public Finance, Tom is motivated by adding value and transformation to his finance leadership role.
---
Julian Atkins – Non-executive director
Julian joined the Trust in January 2016 as a non-executive director. He has experience in both the public and private sectors, having worked at organisations such as Alliance & Leicester, Marks & Spencer, Solihull Health Authority and the Thomas Cook Group. Prior to joining the Trust, he was part of the Executive Leadership Team and Head of Human Resources at Coventry Building Society, where he worked for nearly 25 years.
Julian is a Fellow of the Institute of Financial Services and the Chartered Institute of Personnel and Development. He is a Board member of Coventry and Warwickshire Chamber of Commerce's subsidiary training company and is also a past President of Coventry and Warwickshire Institute of Financial Services.
Julian chairs the Charitable Funds and Workforce & Staff Engagement committees, and is a member of the audit and Clinical Quality, Safety & Patient Experience committees. Julian is passionate about delivering excellent customer service through skilled individuals and effective teams.
---
Richard Miner – Non-executive director
Richard is a Chartered Accountant by background and chairs the Audit Committee. Having joined the Trust in 2010, he is also a member of the Finance and Performance Committee, the Digital Trust Committee and sits on the Board of Dudley Clinical Services Limited.
A former partner in national accounting firm PKF (now part of BDO) he was also Group Finance Director at LPC Group plc, at one time the largest independent tissue manufacturer in the UK. Richard first became involved with the NHS in 2006 as a non-executive director of Birmingham East and North PCT where he chaired the Audit Committee and World Class Commissioning working group.
He is currently a director of Enterprise FD Limited, a provider of flexible and interim finance directors to entrepreneurial and ambitious organisations. This also includes his role as Finance Director with Open Study College, one of the leading providers of distance learning materials.
---
Vij Randeniya – Associate non-executive director
Vij is an experienced non-executive director within the health service. He is deputy chairman of Birmingham Women's and Children's NHS Foundation Trust and sits on the governing body of Aston University. Vij is a trustee of the Royal Society for Public Health and
former chief fire officer for West Midlands Fire Service. Vij has substantial experience of large-scale project management, leadership and change management. Vij was awarded the OBE in 2006.
---
Katherine Sheerin – Director of strategy and transformation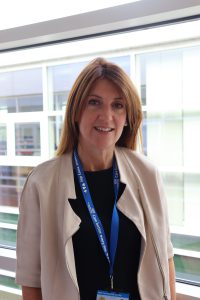 Katherine Sheerin has joined the Trust as the new director of strategy and transformation. She joined the NHS 32 years ago and has held a variety of roles throughout her career.
Katherine joined the NHS in 1988 as an auxiliary district nurse, working part time to fund her way through university.  Following graduation from the University of Liverpool, she joined the NHS Graduate Management Training Scheme, and has undertaken a variety of roles across acute, mental health and primary care services.
As her experience in the NHS evolved, her career began to focus on the development of primary care and community services, taking on challenges through a variety of director and executive roles.
During her role as accountable officer for NHS Liverpool CCG, Katherine was the architect of the Healthy Liverpool Programme, which brought all NHS, Local Authority and community partners together to work together  on improving health outcomes, reducing inequalities and providing high quality and safe services.
Katherine has robust knowledge and experience in implementing sustainable change having worked closely with different service providers to create the environment for significant service redesign across pathways and organisations, most recently in the Leeds system
Katherine has also held a number of national roles, including as a Board member of NHS Clinical Commissioners and the National Association of Primary Care.