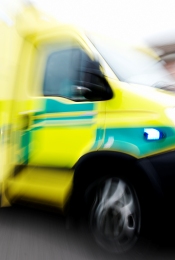 The Trust works with partners across them local health economy and within local emergency services to ensure we can respond to emergencies
We are audited annually by NHS England through the EPRR Core Standards process and have attained a substantial compliance rating for 2019-20
We conduct regular internal  training and exercising to test procedures and ensure we are prepared for a variety of incident types and causes
Emergency Preparedness Resilience and Response (EPRR) is overseen by the Chief Operating Officer as the Accountable Emergency Officer and is developed by our Emergency Planning Manager, Non-Executive Director, Julian Atkins assists in ensuring the Trust Board is aware of the preparedness of the Trust to respond to emergencies.
The Trust has an internal EPRR Group that considers all aspects of preparedness which is chaired by the Chief Operating Officer as well as being active members of the Dudley Resilience Forum and the Local Health Resilience Forum and Partnership chaired by NHS England.
For more information email dgft.emergency.planning@nhs.net.
Useful resources