Welcome to Infection Prevention and Control
The Infection Prevention and Control and Decontamination service enables staff to minimise the risk of Health Care-Associated Infections (HCAIs) to patients. The aim is to keep our staff, patients, and visitors safe.
An annual programme of work supports the Trust to deliver Infection Prevention and Control standards which are aligned to national policies and local priorities. This includes:
Provision of education and training to all disciplines of staff
Audit of clinical practice and the clinical environment
Surveillance of HCAIs
Prevention and control of outbreaks
Advisory support
Patient reviews and support
Decontamination support – UVC decontamination service
Our team is involved in developing policies and guidelines and ensuring compliance against policy. We work very closely with other departments; this includes promoting trust initiatives and promoting antibiotic guidelines.
The IPC and decontamination team are committed to learning, ensuring that infection-related incidents and outbreaks are investigated and actions are put in place to make sure similar incidents don't happen again.
You can download our latest Annual Report here.
Who are we?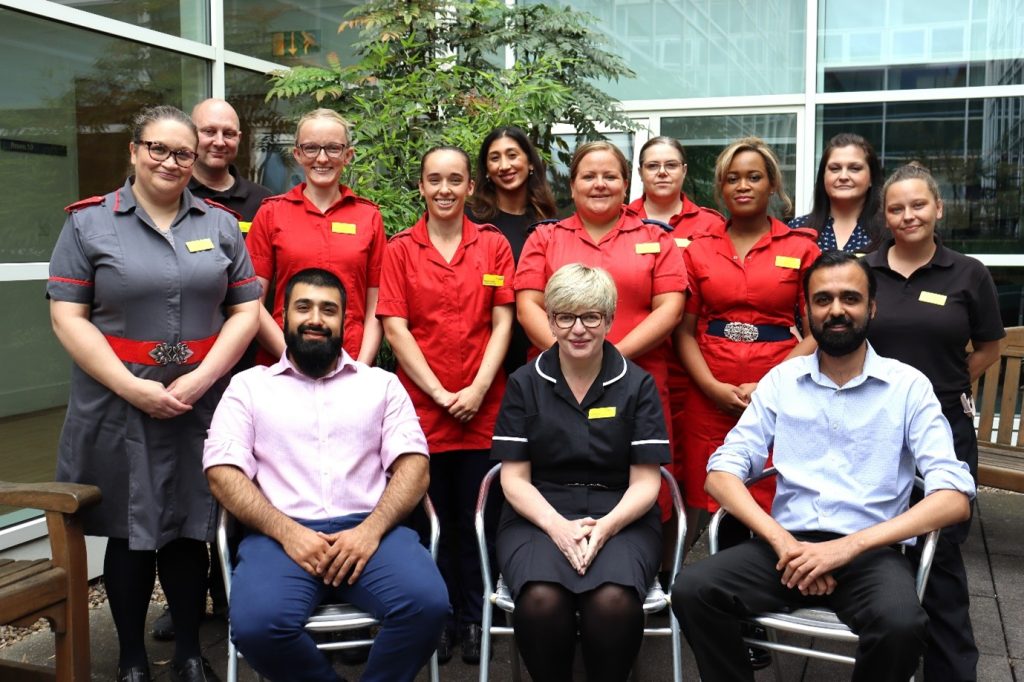 The Infection Prevention and Control (IPC) and Decontamination Team at DGFT is made up of specialist nurses, doctors, AMR pharmacists, technicians and administrators who work with all DGFT staff to create a safe environment, where the risk of infections are minimised for patients, visitors and staff.
The team is led by the director for infection prevention and control (DIPC) and reports directly to the chief executive.
Director of Infection Prevention and Control (DIPC) – Helen Blanchard (interim)
Deputy director of Infection Prevention and Control (DDIPC) – Liz Watkins
Decontamination lead – Kim Jarrett
Telephone: 01384 456111 extension 2174