Black Country and West Birmingham Integrated Care System (ICS)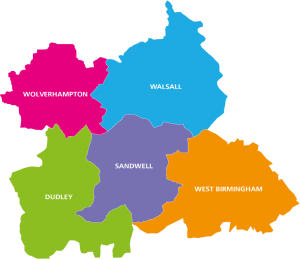 Partners from across 18 local health and social care organisations have been involved in the development of proposals to improve health and care for local people.
Following the publication of the NHS Long Term Plan in 2019, there was a national requirement to develop long term Sustainability and Transformation Partnerships (STP) covering all areas of NHS spending in England and linking with all national strategic priorities for health.  These are now known as Integrated Care Systems (ICS).
What is the ICS?
The ICS is a collaboration of organisations across primary care, community services, social care, mental health and acute and specialised services across the Black Country and the west of Birmingham. These organisations retain their individual responsibility and decision-making powers, but recognise the opportunity and benefits of coming together for people who use our health and care services. The ICS is not a statutory body, but the Health and Social Care Bill currently going through parliament will enable them to become statutory bodies.  This is expected to take place from April 2022.
Aims of the ICS
ICSs offer a new way of working for health and social care services locally, focusing on delivering health and care services defined by local area boundaries, not by local organisational boundaries. The aims are to:
Improve the health and wellbeing of local people
Improve the quality of local health and care services
Deliver financial stability and efficiencies throughout the local health care system
Locally the partnership is called Healthier Futures and more information can be found on their website.
The partners involved in the ICS are:
Black Country and West Birmingham Clinical Commissioning Group
Dudley Metropolitan Borough Council

DIHC – Dudley Integrated Health and Care NHS Trust

The Dudley Group NHS Foundation Trust
City of Wolverhampton Council
The Royal Wolverhampton NHS Trust
West Midlands Ambulance Service
NHS England and Improvement
Black Country Healthcare NHS Foundation Trust
Birmingham Community Healthcare NHS Trust
Birmingham City Council
Sandwell and West Birmingham Hospitals NHS Trust
Sandwell Metropolitan Borough Council
Walsall Metropolitan Borough Council
Walsall Healthcare NHS Trust
---