The Trust has developed a set of dynamic Staff Networks to support us on our journey to becoming a fully inclusive organisation, where people matter most and Equality, Diversity and Inclusion is the 'Golden Thread'  Our Networks provide a forum for staff to come together, to share ideas, raise awareness of challenges and provide support to each other. They are also a source for the Trust to consult on key workforce priorities of which they help shape and feed in to. They support the Trust to promote equal opportunities, respect and acknowledge the diversity of staff who work for us, the patients and their families we care for and other stakeholders that are part of the wider community we work in.
Anyone can join any of our Staff Networks at any point in their employment journey as an ally or as someone who identifies with a protected characteristic the Network represents. The Networks each have a set of priorities they work on each with the support of the Trust, they also raise awareness celebrating key inclusion calendar events.
Below are the Networks we currently have at the Trust:




We have a dedicated Equalities Team based at Russells Hall hospital consisting of a head of equalities, equalities business partner and a network coordinator. The team has a large portfolio of support available to all staff and managers across the organisation including, equality, diversity and inclusion training and education, policies, guidelines, and much more.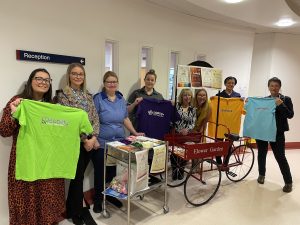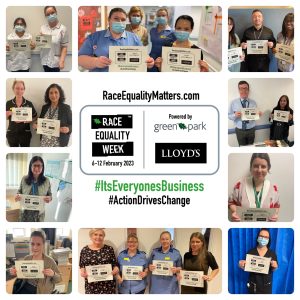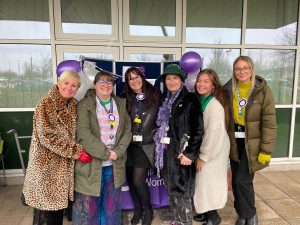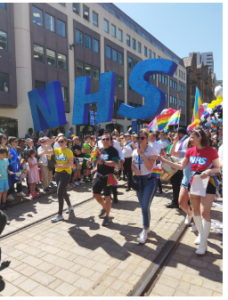 Our new bi-Monthly newsletter:
Find out what the equalities team and the staff networks are working on and how they are making a difference to the staff and in turn the patients we serve. We produce bi- monthly newsletters, to read the latest versions please click on the images below. If you would like to know more please email: dgft.edi@nhs.net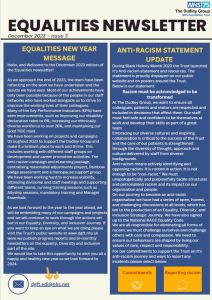 Equalities newsletter – Issue #1 August 2023