Mary Turner
Constituency: Appointed
Representing area: Dudley Council for Voluntary Service and DGH Volunteers
Email address: mailto:dgft.foundationmembers@nhs.net
Contact details: (01384) 321124
Background/experience
I have lived, worked, volunteered and raised four children in the Dudley Borough so I consider myself to have some knowledge and understanding of the needs and views of the people and their communities.
My working life started in the nursing profession but the majority of my professional career has been in social work and community development. I worked for many years for a leading children's charity, managing services for children and their families.
Although I am now officially retired, I still work in the borough in a voluntary capacity mainly with Home-Start Dudley (an organisation supporting families with young children), Dudley's adoption panel as well as being a school governor and working within the CVS.
Although this keeps me very busy I still find time for leisure activities and spending time with family, particularly my seven wonderful grandchildren.
---
Dr Anthea Gregory
Constituency: Appointed
Representing area/organisation: University of Wolverhampton Medical School
Contact details: (01384) 321124
Email address: mailto:dgft.foundationmembers@nhs.net
Background/experience
I was delighted to be appointed as the university representative to the Council of Governors of The Dudley Group.  I have worked for the University of Wolverhampton for over 10 years and I am proud of its commitment to the region. As the only university in the Black Country, we are aware of our responsibility to develop community relationships and support regional partners, especially in the NHS.  Therefore I will play an active role on the Council.  
My background is in business and management. Having worked in the private sector I then became an academic before becoming Dean of the Business School at Wolverhampton and then moving on to be responsible for all academic matters at the University as Deputy Vice-Chancellor.  I hope my experience of management and governance can be used to support The Dudley Group in achieving its ambitions for the region.
---
Cllr Colin Elcock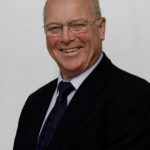 Constituency: Appointed
Representing area: Dudley MBC
Email address: foundationmembers@dgh.nhs.uk
Contact details: (01384) 321124
Background/experience
I was born in Holly Hall Dudley and now living in Stourbridge. As a local Dudley Councillor since 2012 I am active in the community. I am married with two grown up daughters and three granddaughters. In 2016 I had a quadruple heart by-pass operation at New Cross Hospital and recuperated at Russells Hall Hospital. I am attending Action Heart at RHH. I have been diabetic, type 2, for 26 years and have received excellent care from the Hospital and local Doctors surgery.
As a consequence I am passionate about our NHS.
---
Dr Richard Gee
Constituency: Appointed
Representing area/organisation: Dudley Clinical Commissioning Group
Contact details: (01384) 321124
Email address: mailto:dgft.foundationmembers@nhs.net
Background/experience
The population of Dudley is increasing in number, diversity and age and will continue to do so for the foreseeable future. The Healthcare agencies in Dudley are charged with maintaining the health and wellbeing of this population. Everyone who works within the healthcare system and all the residents of the Dudley borough have a responsibility to ensure that the system works efficiently, so that those residents who need to use services can gain access to them in a timely manner and at an appropriate location. In order to provide this level of access to care I believe that we should all work in concert, healthcare workers shouldering their responsibilities to work together and service users to avoid imposing inappropriate demands upon the services and look to caring for themselves or them from the NHS, Dudley MBC Social Services and Dudley Voluntary Services.